OUR WORLD IS VUCA: VOLATILE, UNCERTAIN, COMPLEX AND AMBIGUOUS.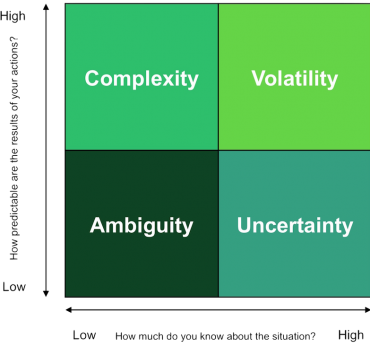 Four factors, namely volatility, uncertainty, complexity and ambiguity affect your construction project's success. Read how to address these four challenges that significantly drive a project's performance.
"Across many industries, a rising tide of volatility, uncertainty, and business complexity is roiling markets and changing the nature of competition." (Doheny, Nagali, & Weig, 2012).
Large scale construction projects are VUCA projects.
Globally executed construction projects are becoming more complex, for example in terms of a project's size and scope. Furthermore, due to larger numbers of participants in construction markets the analysis of competitor behaviors is affected by ambiguity. Advancements in technology adds uncertainty, for instance by means of offshore wind mill projects. Furthermore, steelmaking projects, for example, depend on (conventional) resources, making the project's success subject to volatility in commodity pricing. As a result of these developments typical construction problems such as delays, cost overruns and quality issues may have far greater impacts on a large scale construction project's success and the creation of value.
Large construction projects such as power generation plants and refining facilities have always been connected to compound challenges. With regard to technological changes, governance and regulation, globalized supply chains and competition, construction projects have become even more complex in recent years. Roughly, there are four major groups that largely influence a construction project's success.
Construction projects may encompass unpredictable appearances of problems that can only be solved through an analytic and complex problem solving approach requiring relevant systems and involved entities to cooperate. With VUCA there a four challenges to address in a project's strategy, management and implementation. Read further and see how to combat volatile, uncertain, complex and ambiguous situations. As an executive summary, however, you will require broad experience and deep expertise to combat VUCA construction project challenges.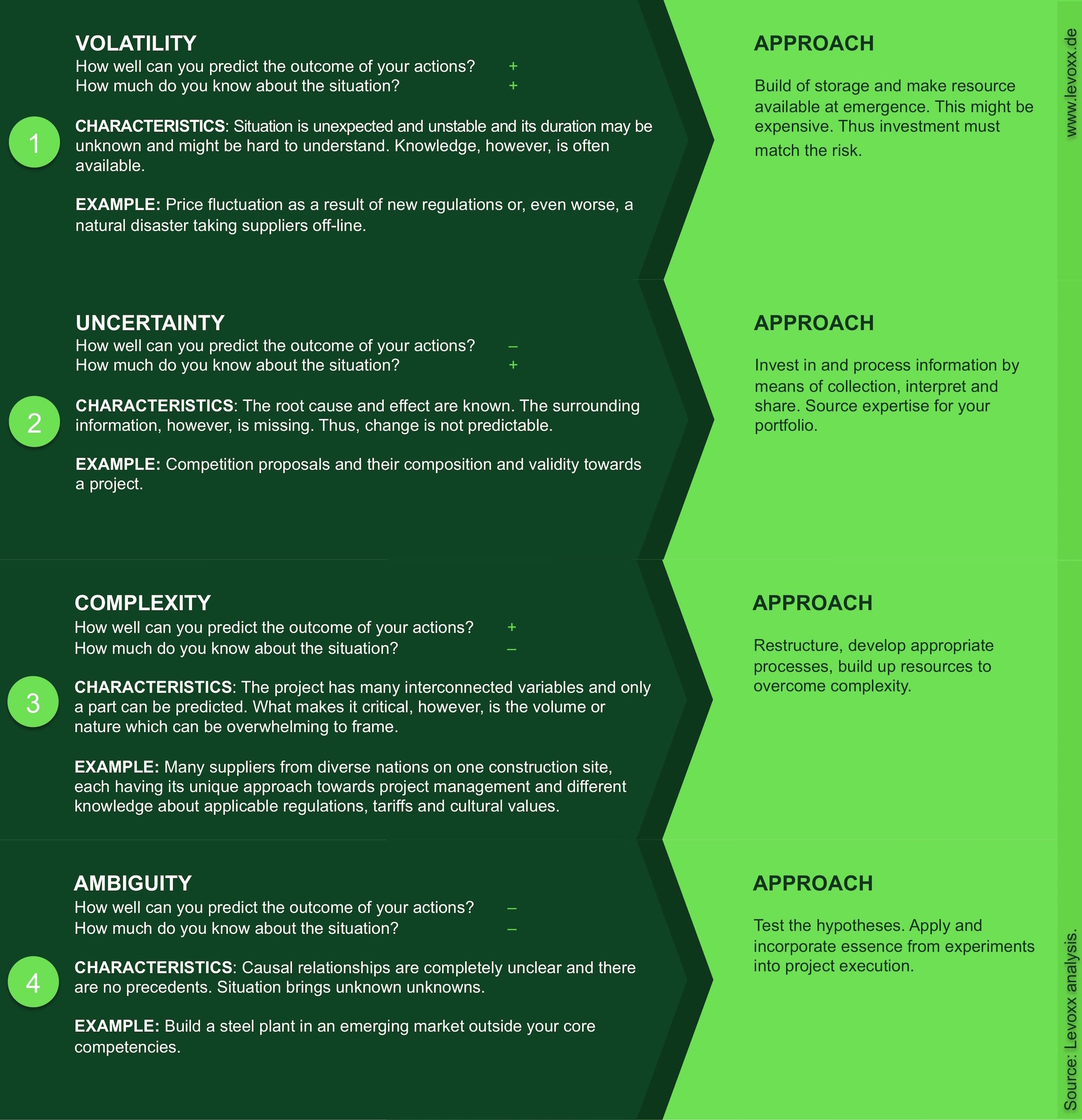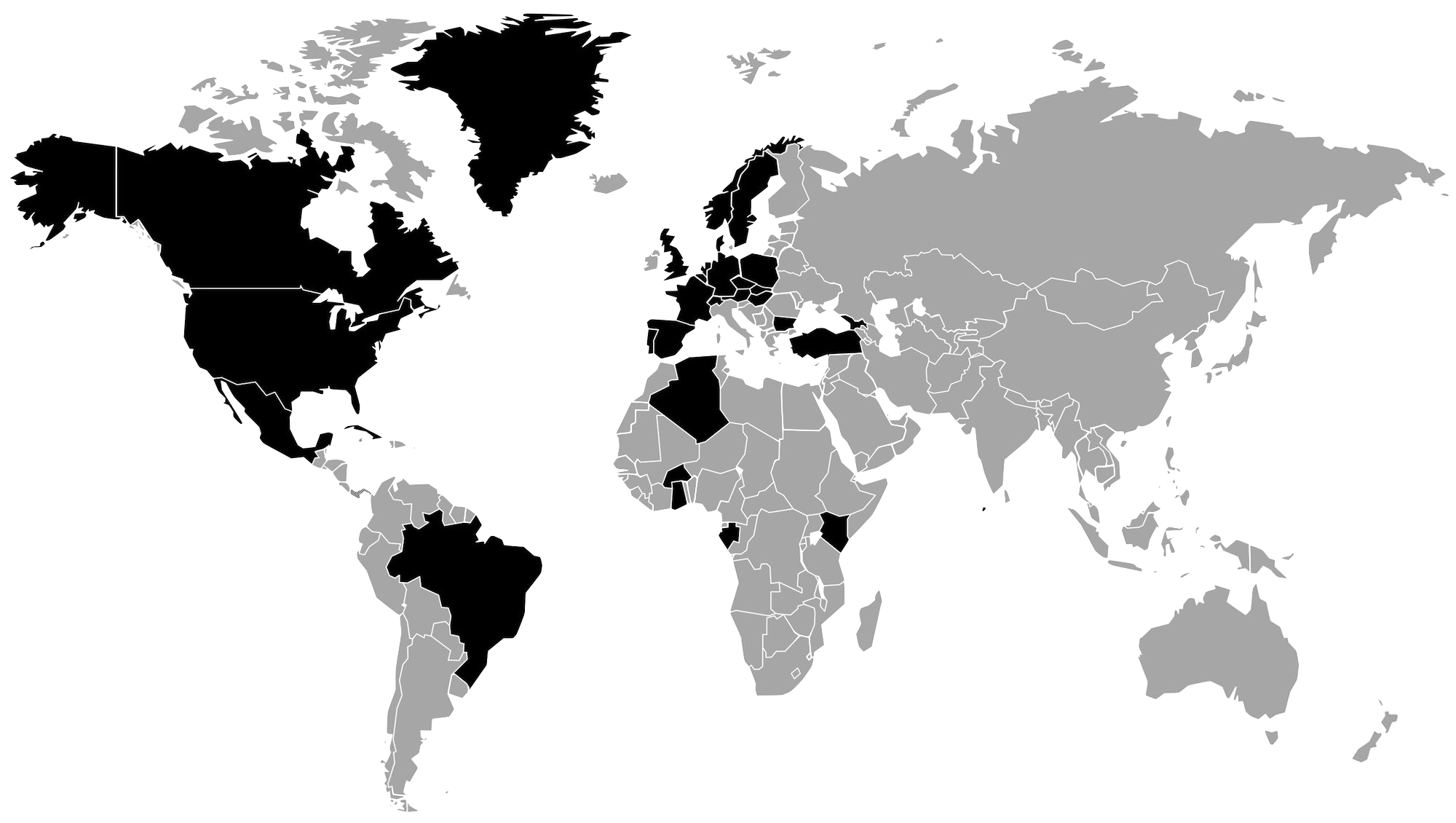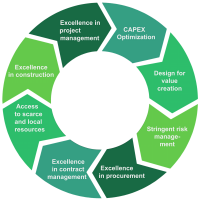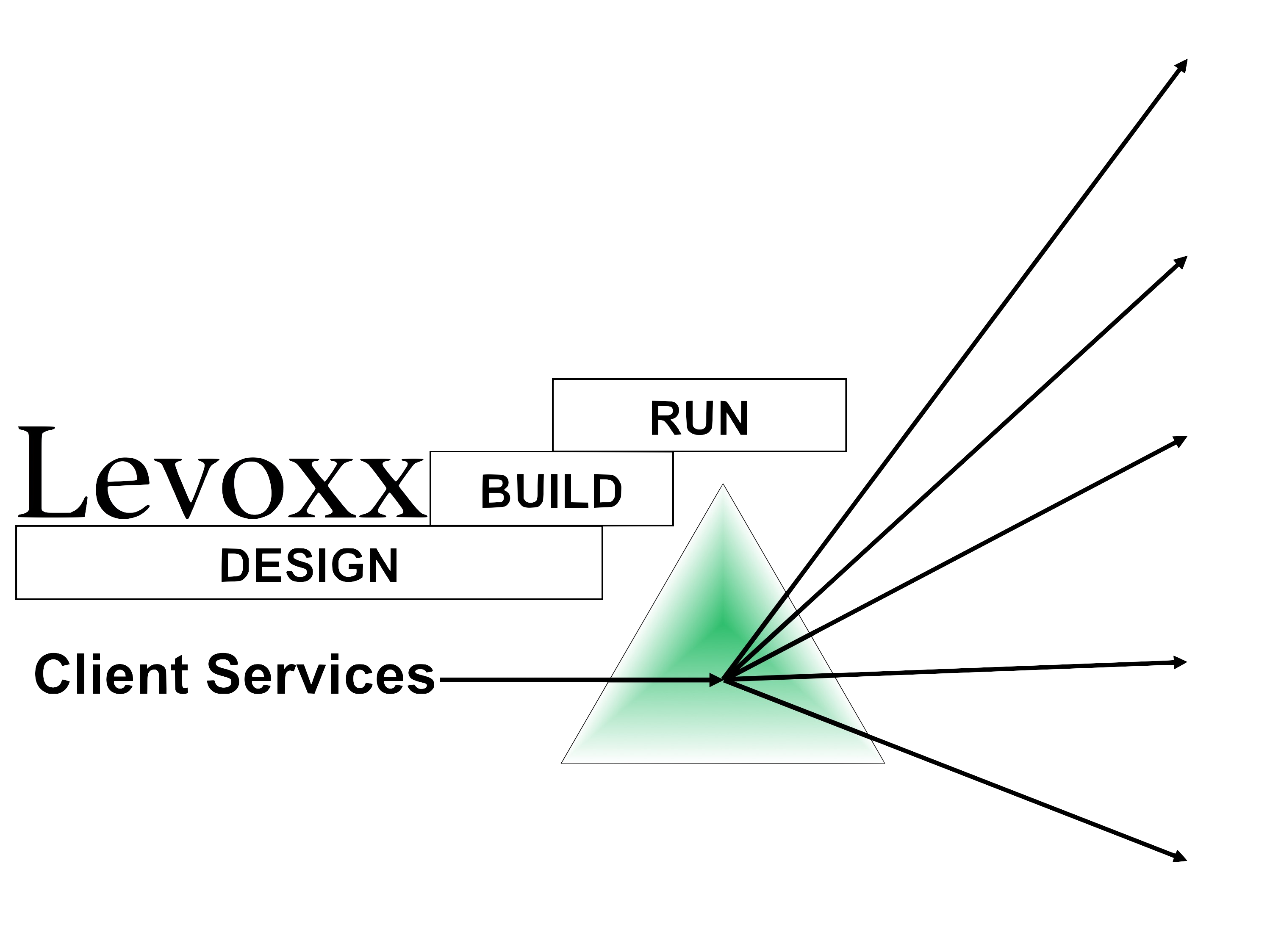 Beyond traditional boundaries: Levoxx is your co-worker in transformation.
Each of our client's assignments provides us with the unique possibility to produce added value together with our clients, shape standards, implement reasonably and enable long lasting impact.
Our solutions assist to look beyond conventional project management.
Levoxx's Large Scale Project Approach (LLSPA) is deeply embedded in our working methodologies and comprises eight areas that drive a construction project's success, deliver a project in time, on budget and at quality requirements.
Explore LLSPA
We are committed to offering efficient effectiveness, permanently.
Our client services comprise an extraordinary composition of deep industry and functional expertise. We partner with global construction projects. Our services aim to deliver optimal planning, frictionless execution, transformation and peak performance operations.
Client Services