A project's people are a project's cornerstone and dramatically drive a construction project's success.

The higher a project's complexity, the higher the need for skilled people. After all, even the most sophisticated machines only do the work that skilled people have taught them to do.
Our clients use their expertise and experience every day to solve highly complex and large-scale problems for their own clients. Decision makers need the best possible advice for their decision making since their decisions largely lever long term returns of invested capital and future cash flow.
Your experts, our experts, one team and one aim. We'll find added value for your team, either as freelancer or in a permanent contract.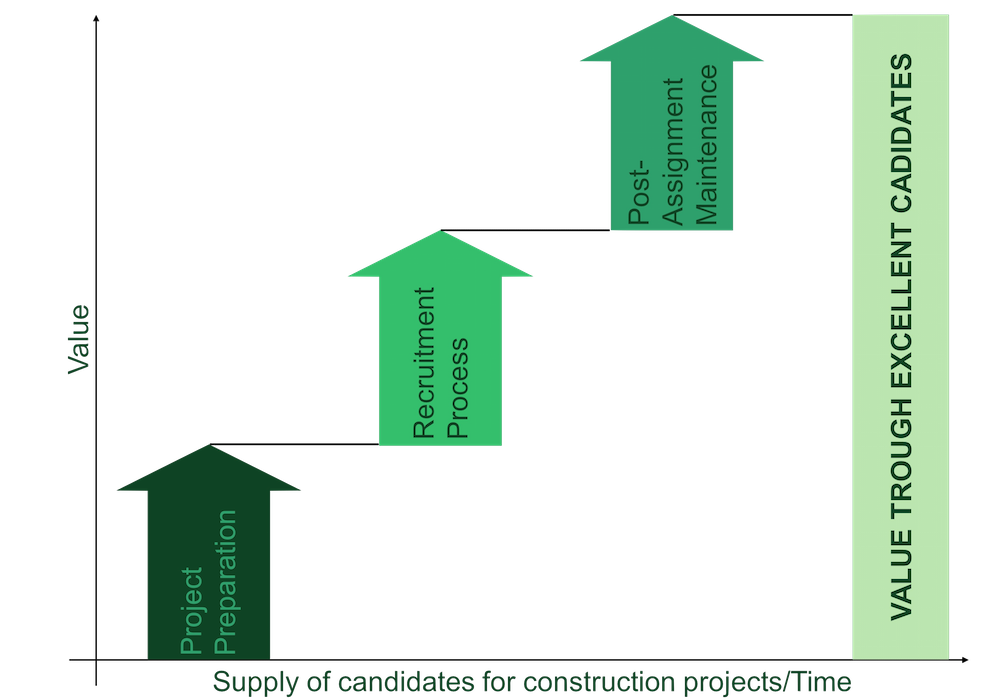 People prevent project delays, cost overruns and quality problems.
In the past, human resources were often classified as an operator of administrative tasks. This role of HR, however, is outdated. In today's givens, a project's human resources evolves to a strategic partner of a large scale construction project's success.
For a construction project to have great people contribution and project success a project's structure, organization, capabilities and culture must be linked tightly to the project's aims. Therefore, excellent people and their organizational capabilities stand as a source for a company's sustainable competitive advantage.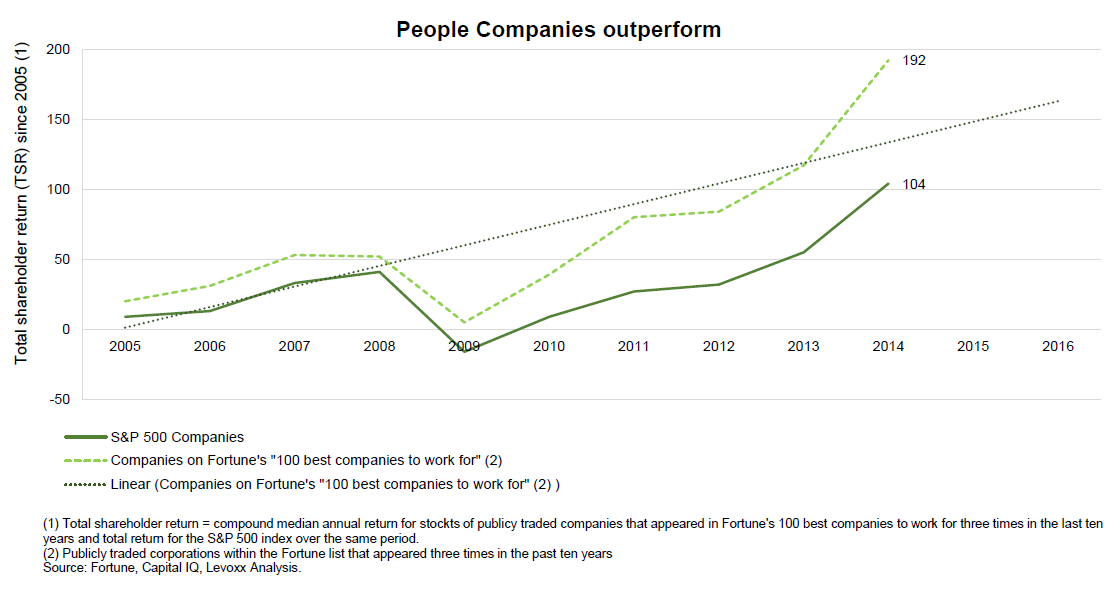 Volatility, Uncertainty, Complexity and Ambiguity on projects are solved through a project's Human Capital
People prevent project delays, cost overruns and quality problems. Thus, Looking beyond the individual project, extraordinary people improve a company's overall performance and contribute largely to the creation of value.
In our view, in order to achieve project success projects must ensure that the right employee is operating at the right spot and strives to maximize the project's benefits. Each of the project's participants must understand and live the context of the project, illustrate appropriately fitting behaviors and focus their mindset to deliver nothing less than a project's success.
Our solutions for a project's HR-structure and Recruitment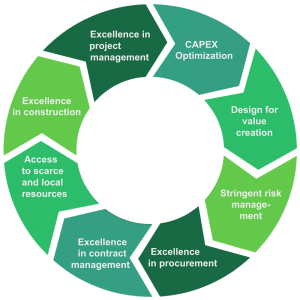 Levoxx Recruiting Solutions
All solutions and capabilities entail our Levoxx Large Scale Construction Approach
In VUCA-Project environments it is mandatory for companies to be able to trust in their every single employee's skills and decision making abilities for their fields of expertise. Determining these highly individual traits, however, demands for exact, methodic and structured processes performed by experts not only in recruiting but also in consulting.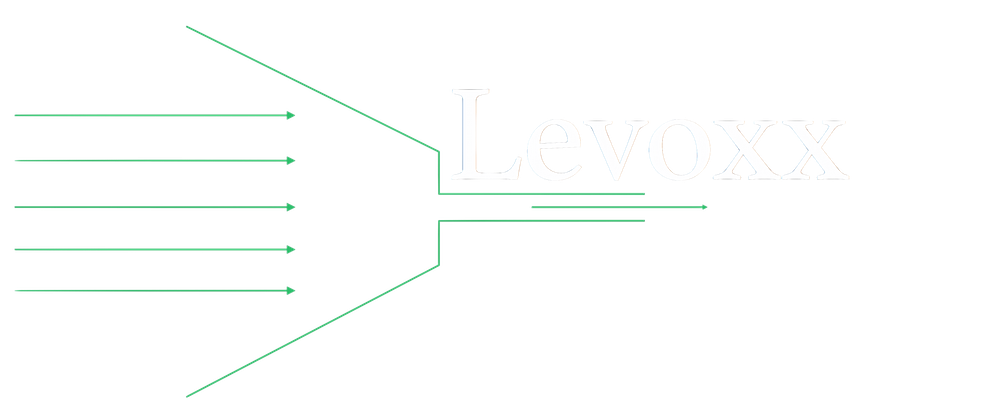 Your experts, our experts, one team and one aim
Consulting, how we perceive it, is actively communicating with our client, understanding their needs, and on these grounds using our expertise and extensive industry network to find the best individual, team or division to serve their purpose – from locksmiths and riggers & assemblers to construction managers, deputy site managers, site managers and project managers. Our below illustrated process, therefore, consists of 3 distinct steps.
Levoxx Recruiting Process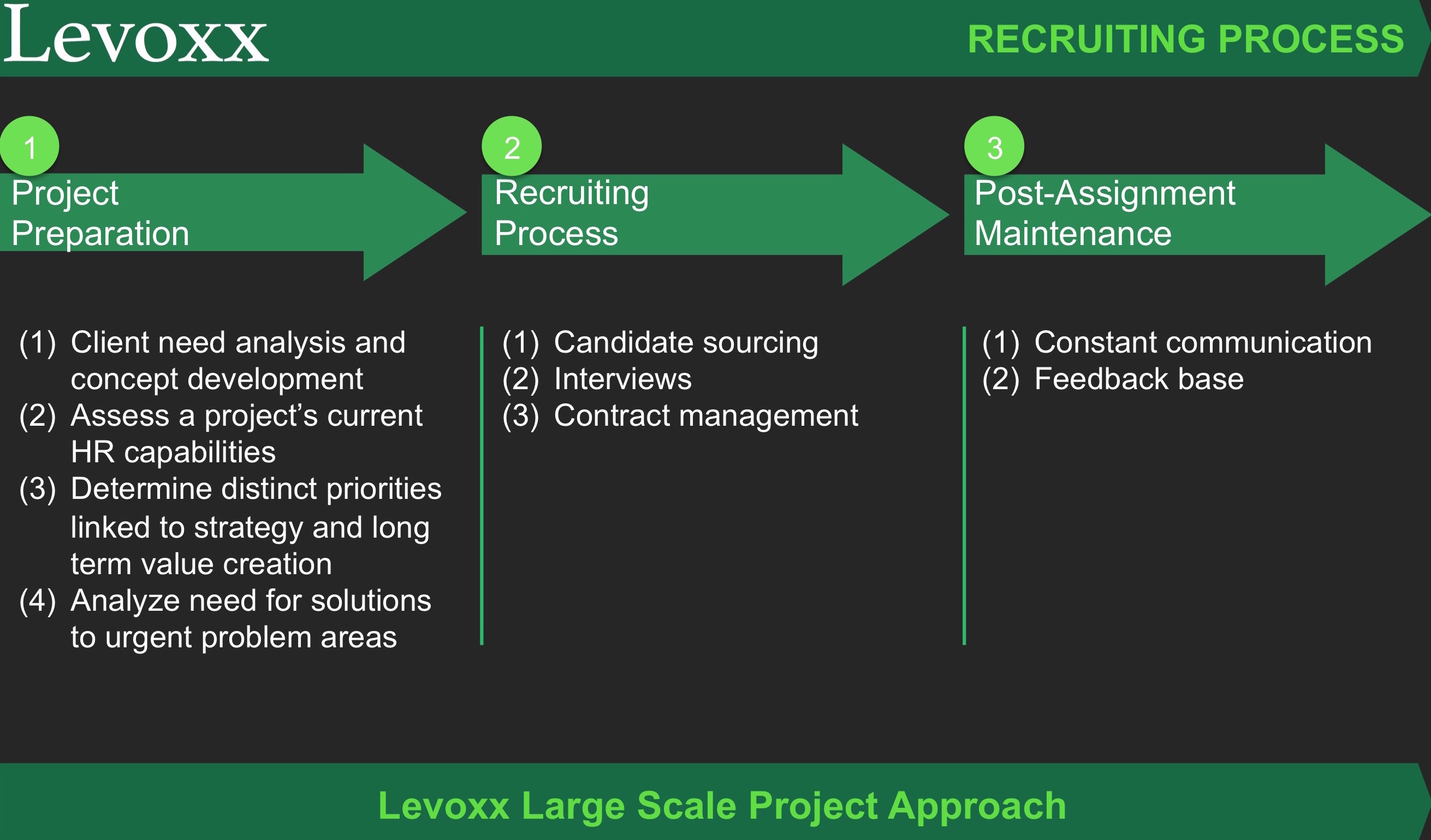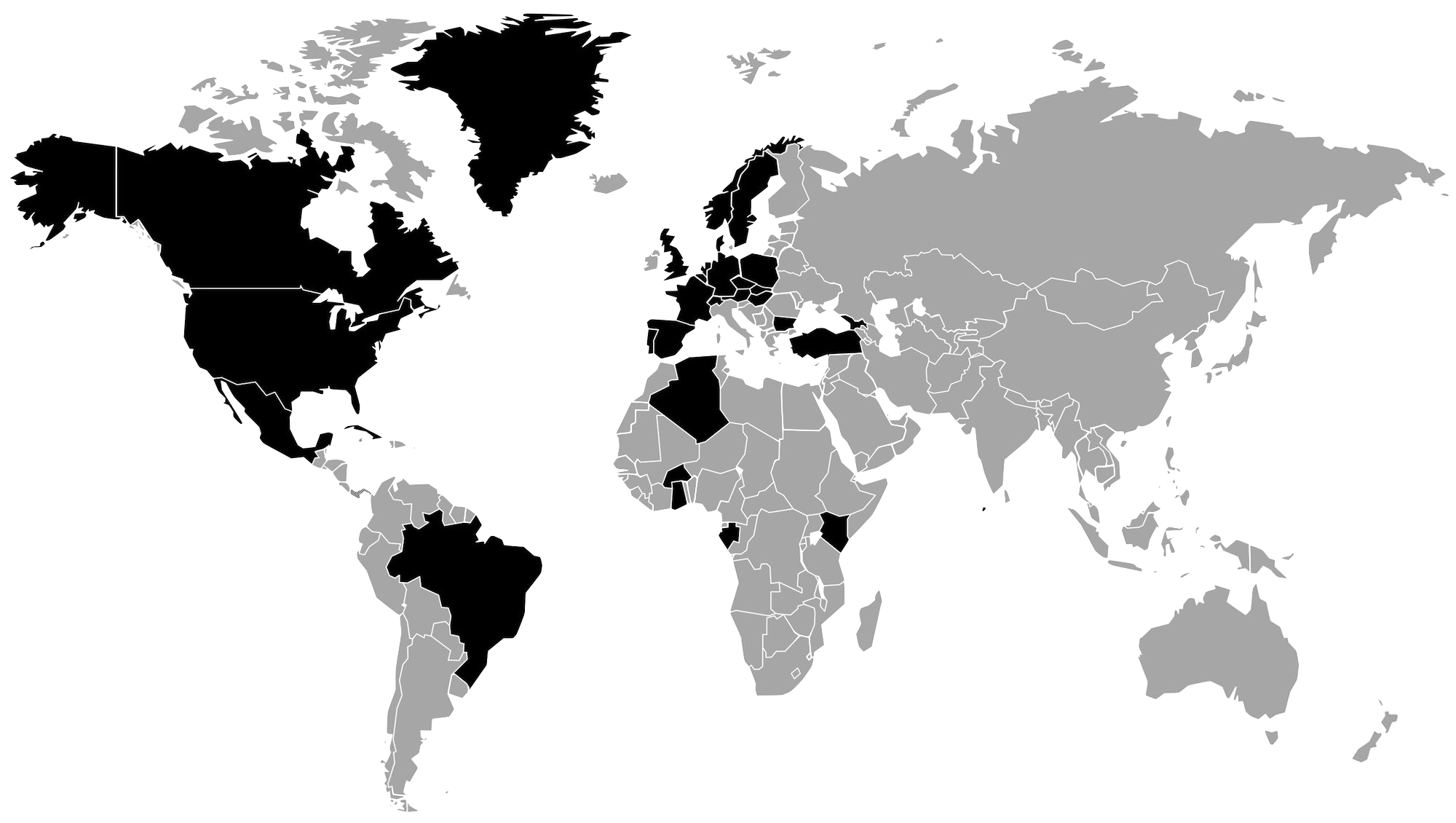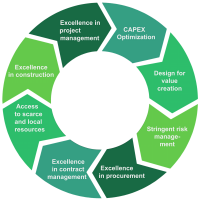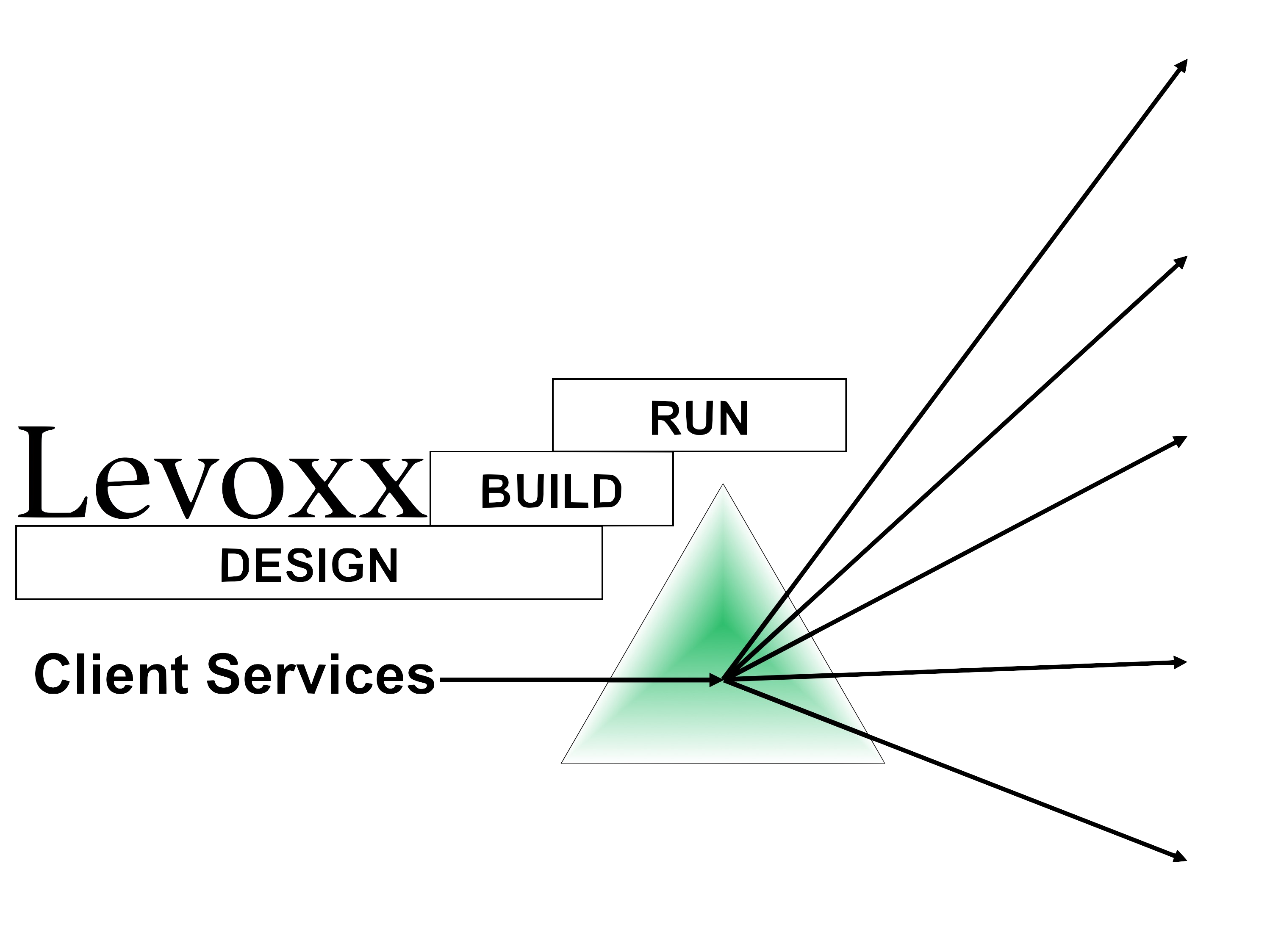 Beyond traditional boundaries: Levoxx is your co-worker in transformation.
Each of our client's assignments provides us with the unique possibility to produce added value together with our clients, shape standards, implement reasonably and enable long lasting impact.
Our solutions assist to look beyond conventional project management.
Levoxx's Large Scale Project Approach (LLSPA) is deeply embedded in our working methodologies and comprises eight areas that drive a construction project's success, deliver a project in time, on budget and at quality requirements.
Explore LLSPA
We are committed to offering efficient effectiveness, permanently.
Our client services comprise an extraordinary composition of deep industry and functional expertise. We partner with global construction projects. Our services aim to deliver optimal planning, frictionless execution, transformation and peak performance operations.
Client Services