Power Generation Expertise
The need for cleaner energy and technological advancements change the ways to generate power.

The power industry faces needs for transformation and seeks for new opportunities in order to improve efficiency and generate growth. In addition to these growth opportunities power generators need to solve challenges such as new and stringent regulations and build, maintain and expand conventional and renewable energy sources.
Engineering
Erection Planning
Use our deep expertise and broad experiences in power generation construction projects in order to improve a project's ROIC. We supply specialists from planning phases through EPC execution, commissioning and operations ramp-up and maintenance.
Project Management
Recruiting Levoxx Construction Project Services support in all phases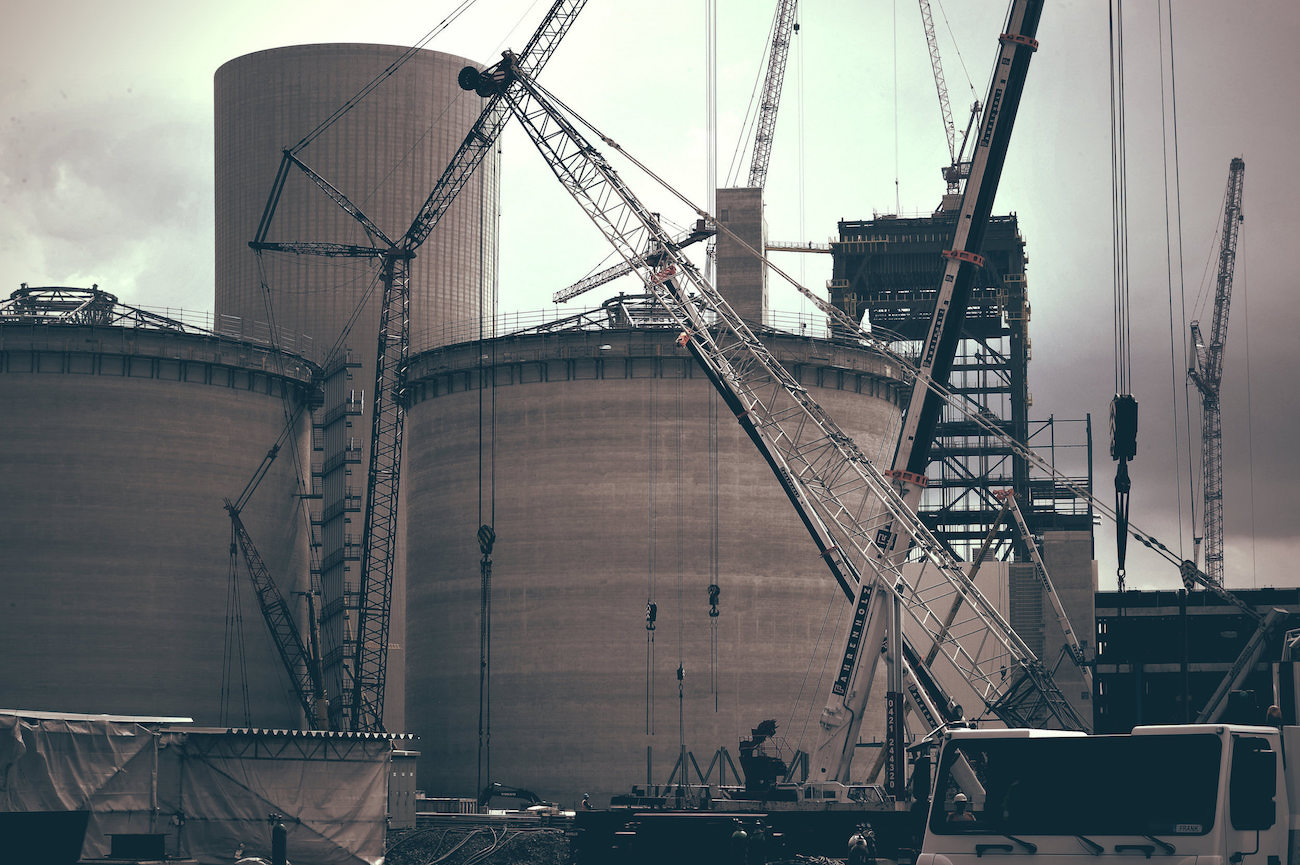 Levoxx Solutions in Power Generation Projects
Levoxx is in the fortunate position to unify planning, EPC execution and commissioning approaches, state-of-the-art equipment with long standing industry knowledge and expertise in the construction, erection, maintenance, expansion and dismantling of coal fired power stations, combined cycle plants, waste incineration plants, diesel- and nuclear power stations as well as wind mills and renewables.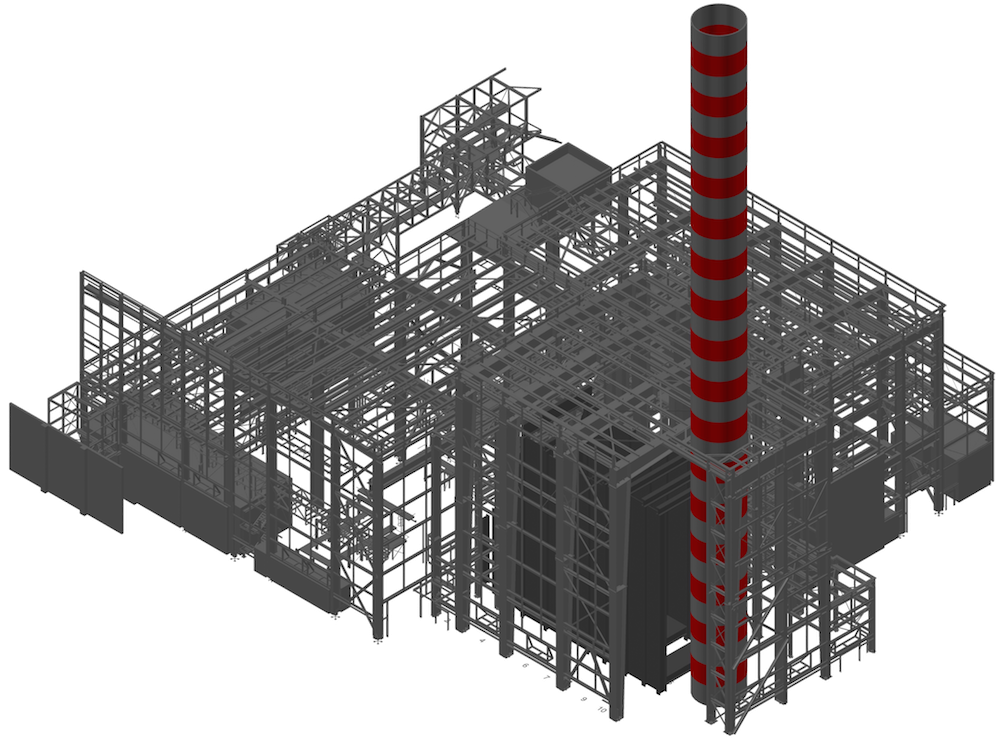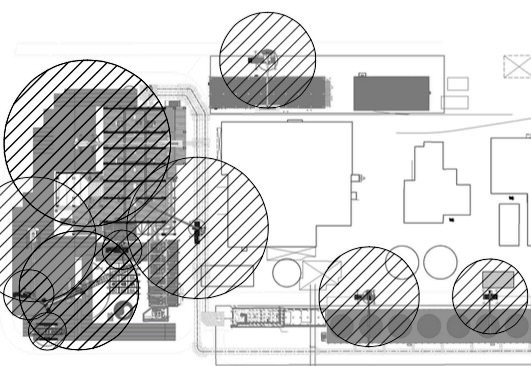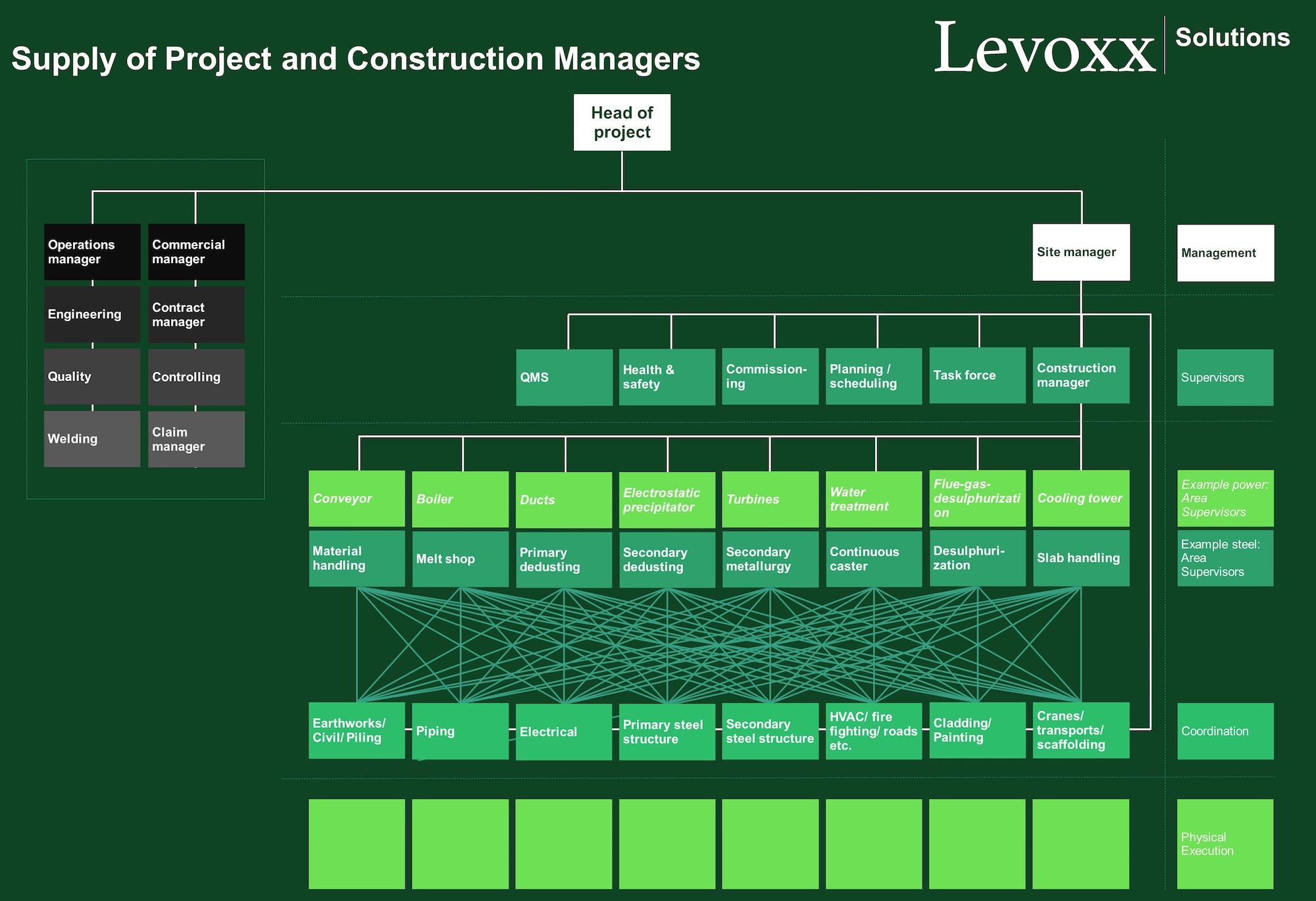 Project & Construction Management
Our services in engineering comprise basic and detail engineering, structural analyses, stress calculations, process designs, documentation and simulations for many types of construction projects. Our engineering puts 100% emphasis on a client's long term value creation.
In this discipline we assess relevant construction methods and their impacts on site engineering, context, time, cost and finance. Especially with respect to large capital investments and numerous applied construction methodologies every activity must be efficient while effective.
A project's management needs to identify the project's sweet spot. Our experts deliver project & construction management in all phases of a large scale construction project. As a result, the project entails widespread expertise and broad experience in house that pave the way for sustainable project performance.
Decision makers need the best possible advice for their decision making since their decisions largely lever long term returns of invested capital and future cash flow. Your experts, our experts, one team and one aim. Our recruiting experts find added value for your team, either as a freelancer or in a permanent contract.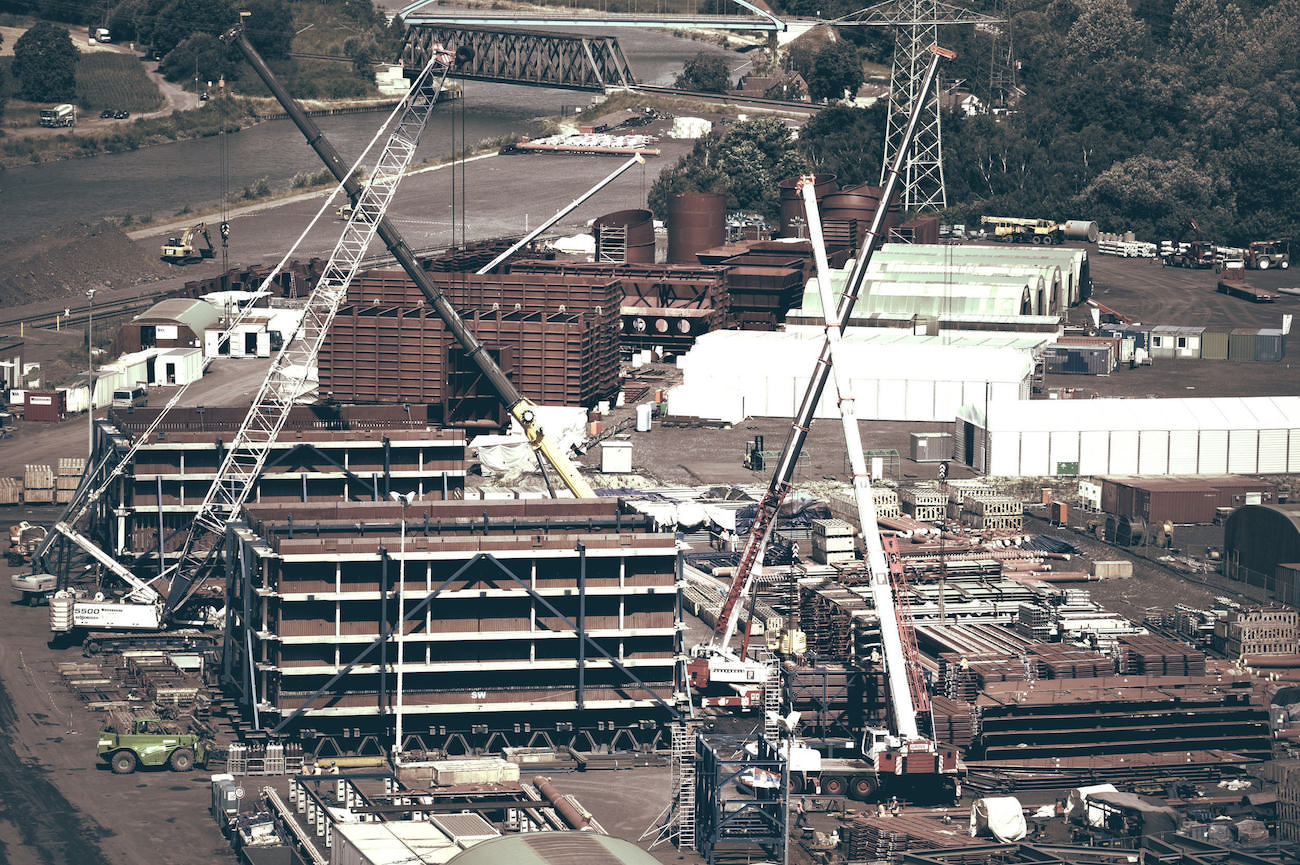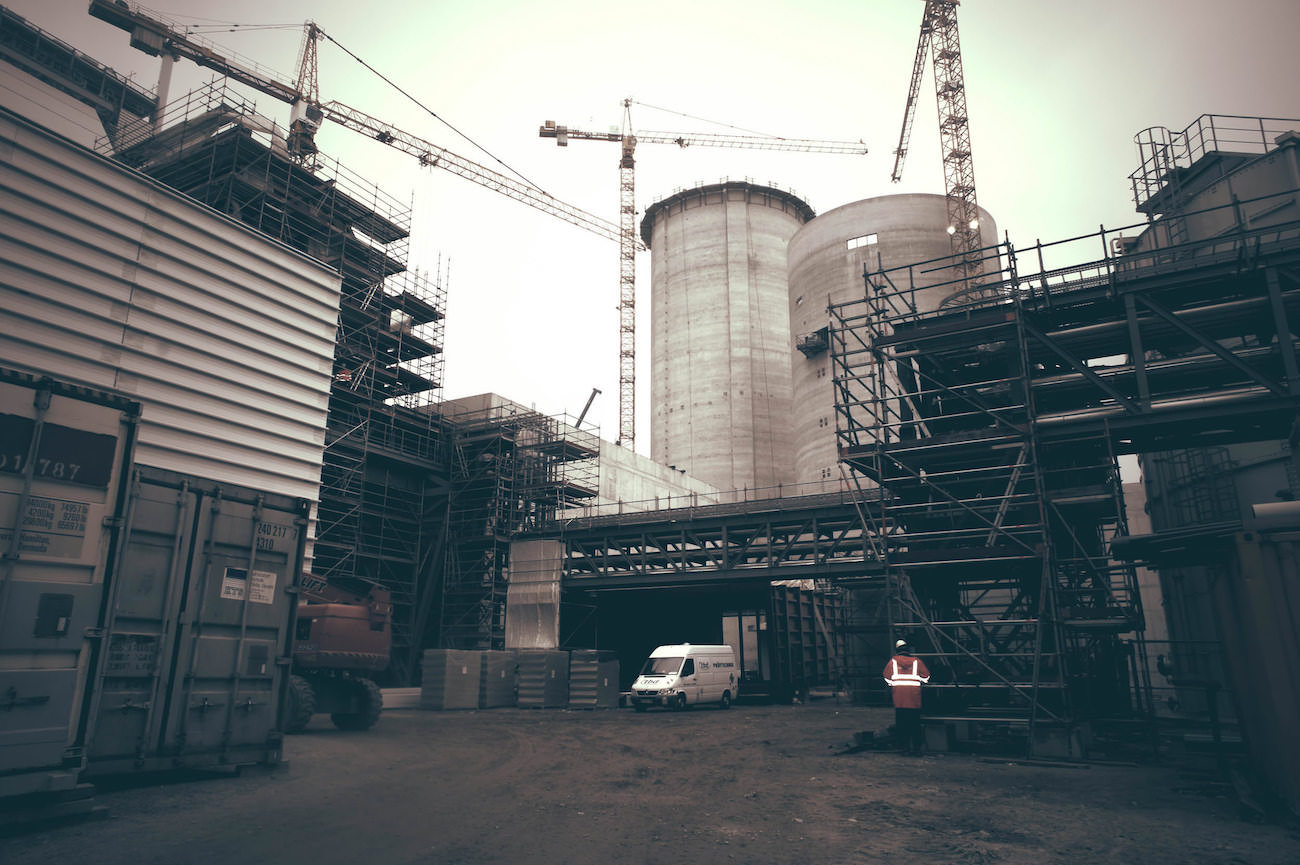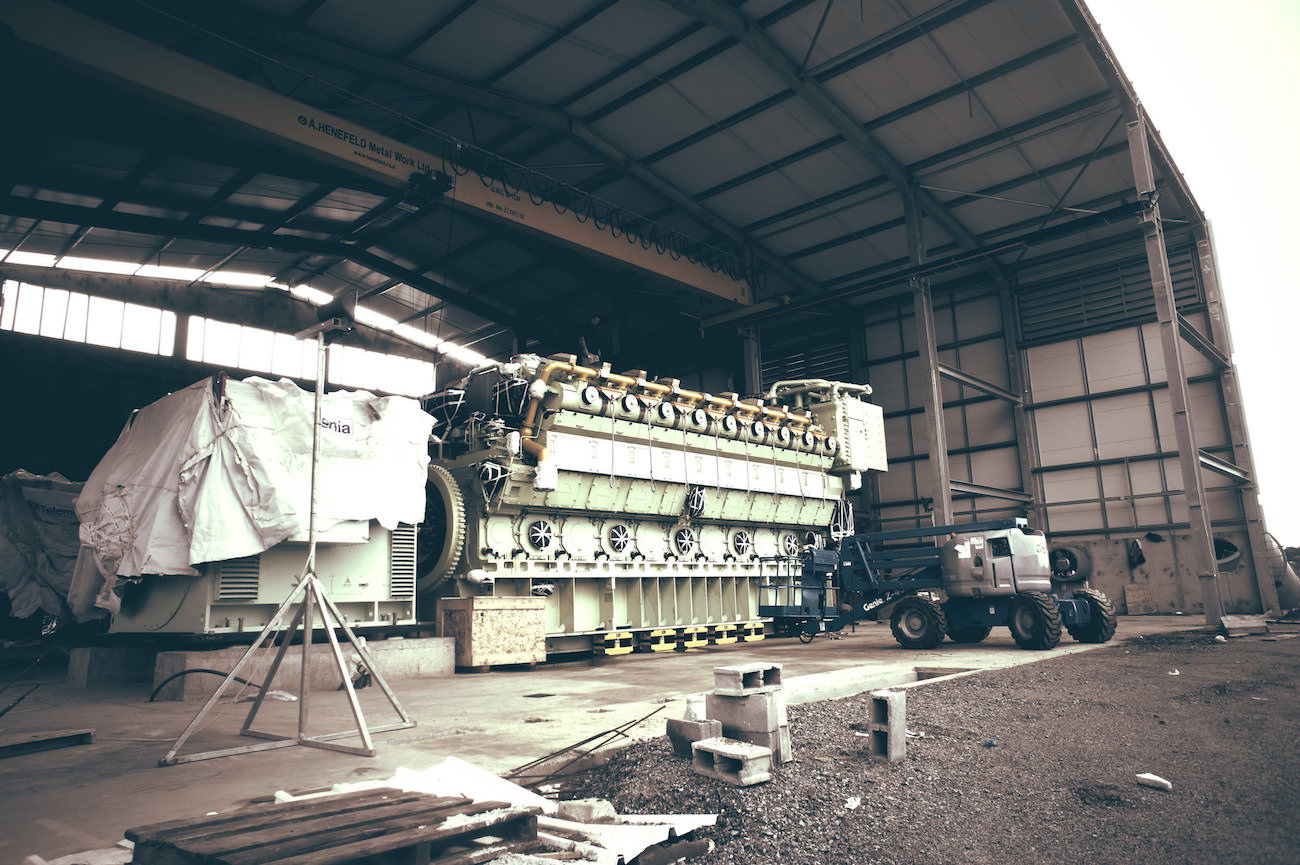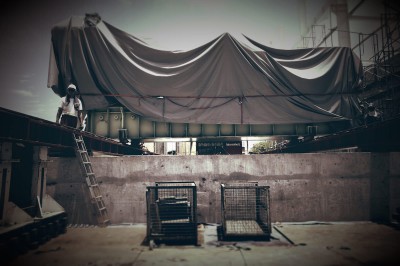 Diesel Engines, Maldives
In order to expand the power generation facilities in Malé on the Maldives, our professionals contributed to the delivery of genset engines from the local port onto the final foundations.
The engines were transported through SPMT transports along with hydraulic jacking and skidding. Taking cultural differences, very narrow roads and various technical difficulties into account, we have developed a road survey and engineering study to safely deliver the engines in time. Special emphasis in form of resistance and stability calculations was necessary due to the height difference between the engines on the trailer and the final foundation as well as to the skidding track length of more than 40m. Due to our profound experience in power generation constructions and diesel engines we were capable of rendering the operations with no deviations and surprises for our clients.
Our aims for large scale construction projects in power generation industries.
Designs that foster long term value creation

In engineering and design our approach focuses on the creation of value for client's power generation projects.
Know how much it will cost before a project kicks off

Through our scenario, potential and risk analyses we assess construction methods and their associated risks and outcomes in diversified contexts and environments
(3) Procurement and Contract
Have exactly what is needed at fitting conditions and perfect timing

The results from the assessment of appropriate construction methods prior to project kickoff paves the way for excellence in procurement and contract management.
Benefit from our global experience

Our experts provide global experience in construction project planning, execution and commissioning. This in mind, global experience encompasses expreriences from more than 40 nations. This experience and market expertise will show the direction towards scare resources in partially remote areas all over the globe.
People are the primary source for value creation

As many of our professionals have worked on construction projects Levoxx will supply colleagues that will appear solutions orientated and contribute to the performance of our client's teams. In addition, our knowledge management and research experts will support our people and their projects throughout the world.
Our suggestions have one thing in common: They are feasible, efficient and produce added value

Our services and standards are checked on validity and stress-tested on whether they remain topnotch quality. We strive for nothing less than maximum performance and productivity in planning, construction execution and commissioning. 
Your experts, our experts, one team and one aim

Together with our clients we strive for reductions of costs and expenditures. In other words, we want to keep CAPEX in CAPEX-intense projects to the lowest possible value. From that it follows that we have one aim only: To assist our clients in their value creation through construction projects.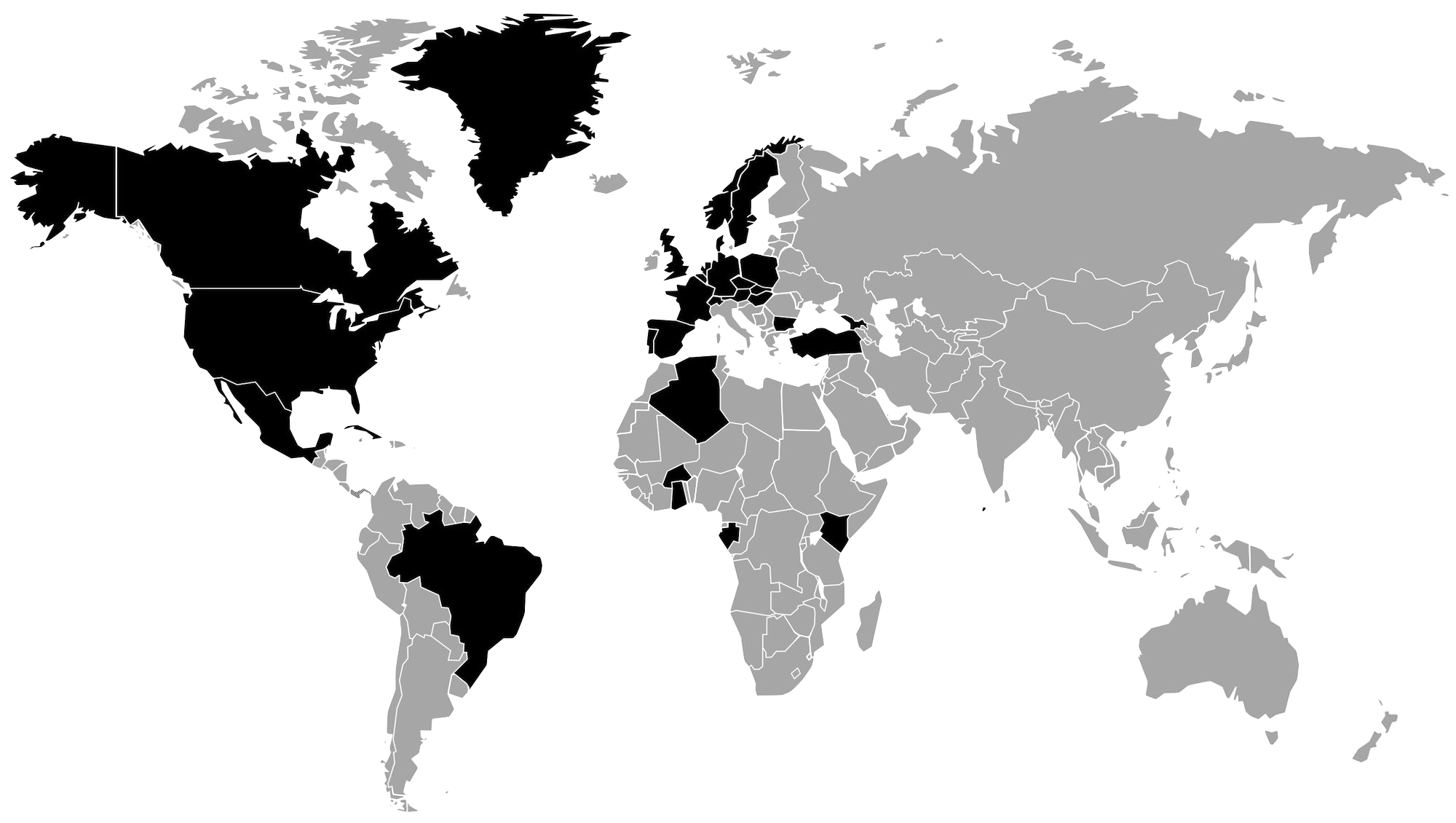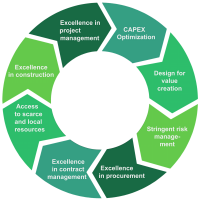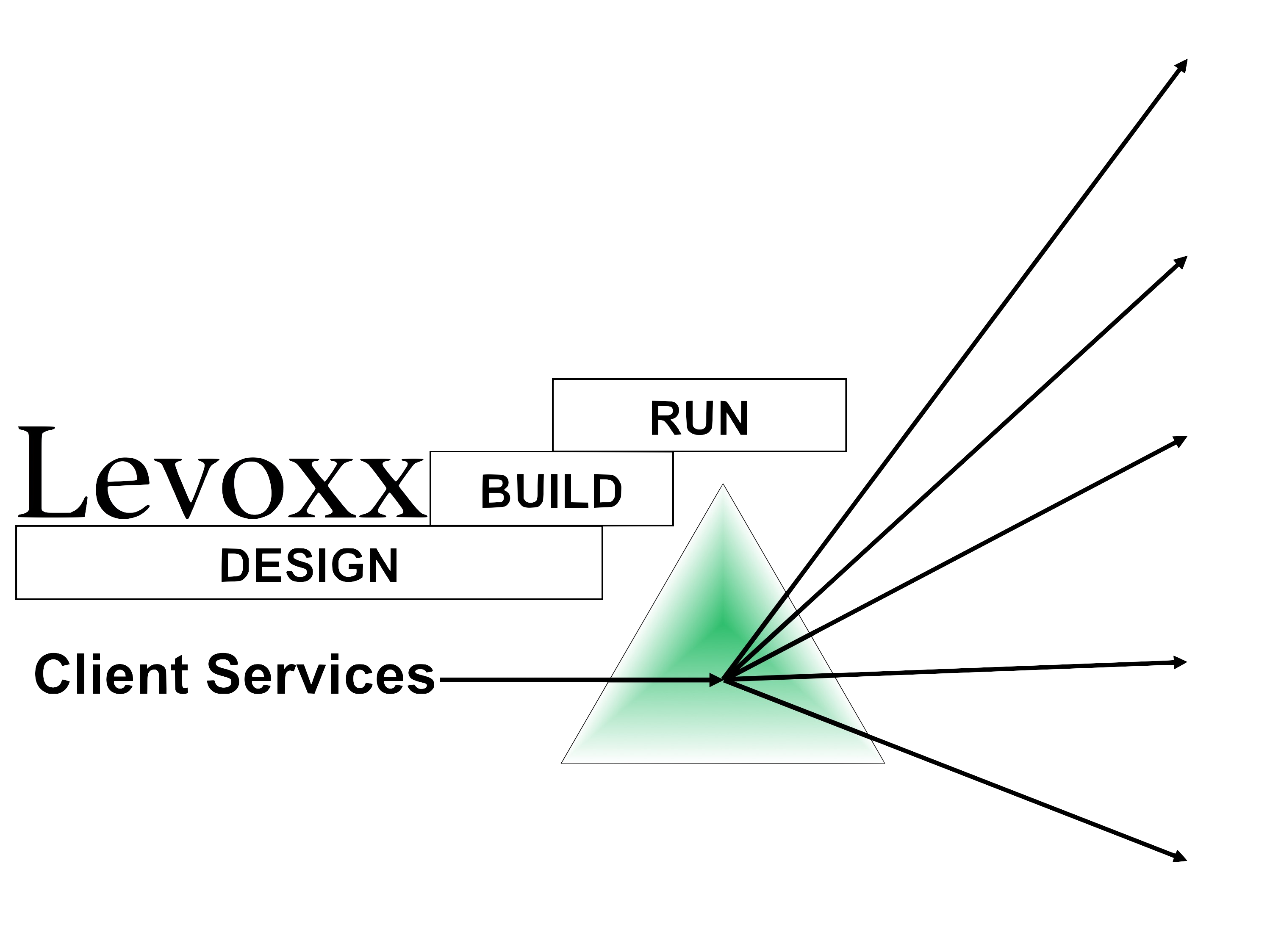 Beyond traditional boundaries: Levoxx is your co-worker in transformation.
Each of our client's assignments provides us with the unique possibility to produce added value together with our clients, shape standards, implement reasonably and enable long lasting impact.
Our solutions assist to look beyond conventional project management.
Levoxx's Large Scale Project Approach (LLSPA) is deeply embedded in our working methodologies and comprises eight areas that drive a construction project's success, deliver a project in time, on budget and at quality requirements.
Explore LLSPA
We are committed to offering efficient effectiveness, permanently.
Our client services comprise an extraordinary composition of deep industry and functional expertise. We partner with global construction projects. Our services aim to deliver optimal planning, frictionless execution, transformation and peak performance operations.
Client Services